Artwork by Gregg Klewicki
Chainsaw Woodcarvings, Carved Signs and Metal Sculptures
Gregg the Woodcarver has been using chainsaws and hand tools to create uniquely charming and rugged works of art from locally harvested lumber on Long Island for over 15 years. His one of a kind woodland creatures, fish and people have a familiar look resulting from Gregg's use of hand tools to place the final detail on thier faces. Gregg's furniture, benches and hand carved signs are the focal point of many well designed spaces.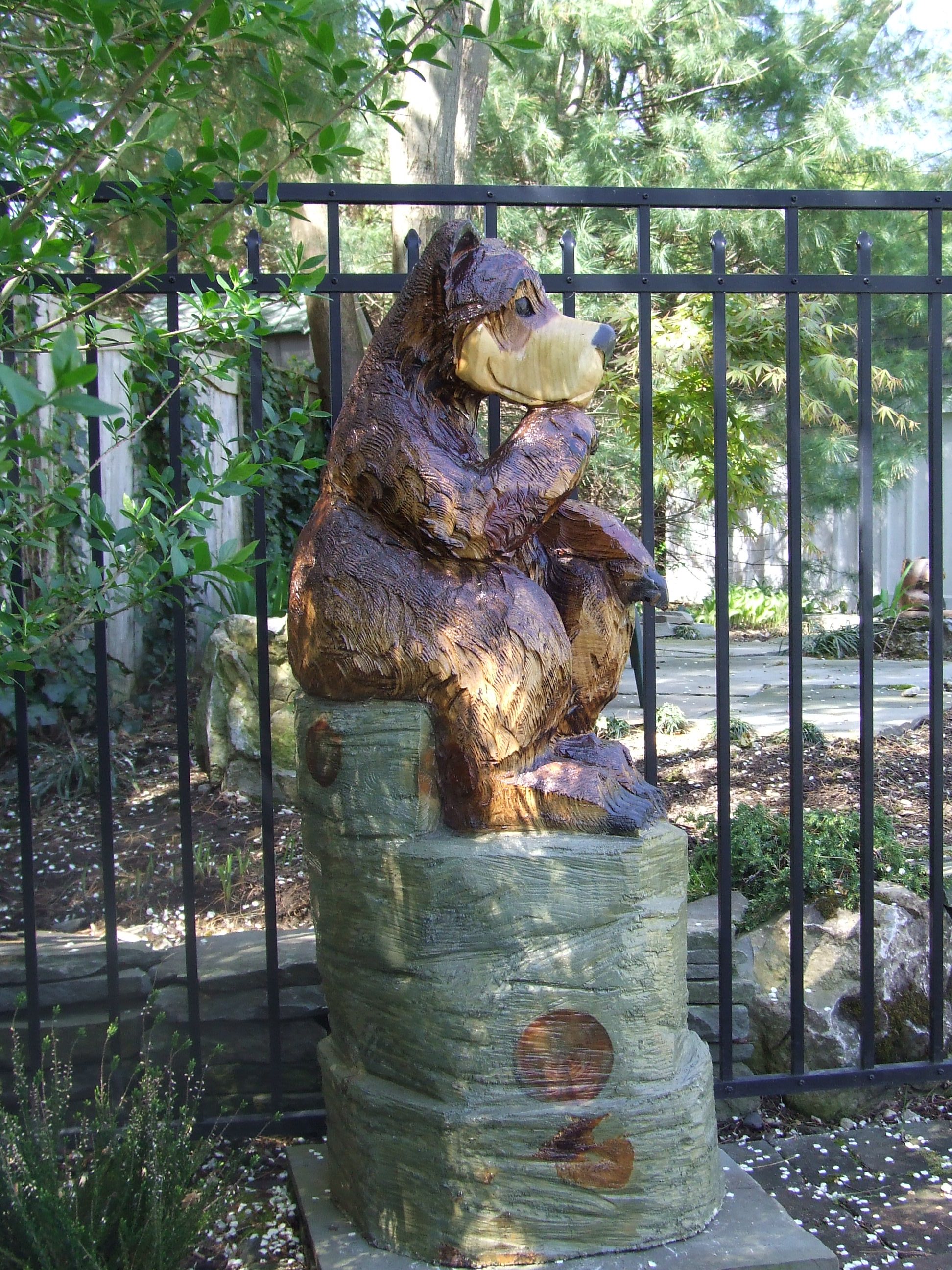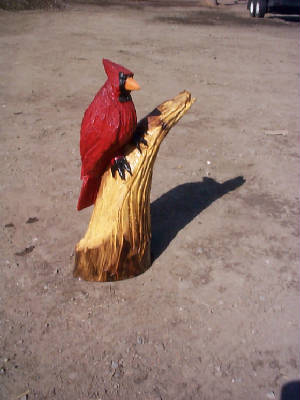 Click on any image to enlarge.

Many of these pieces are custom orders; made to suit a particular design request and landscape. Others are created out of the vision the artist experiences upon observing the log.